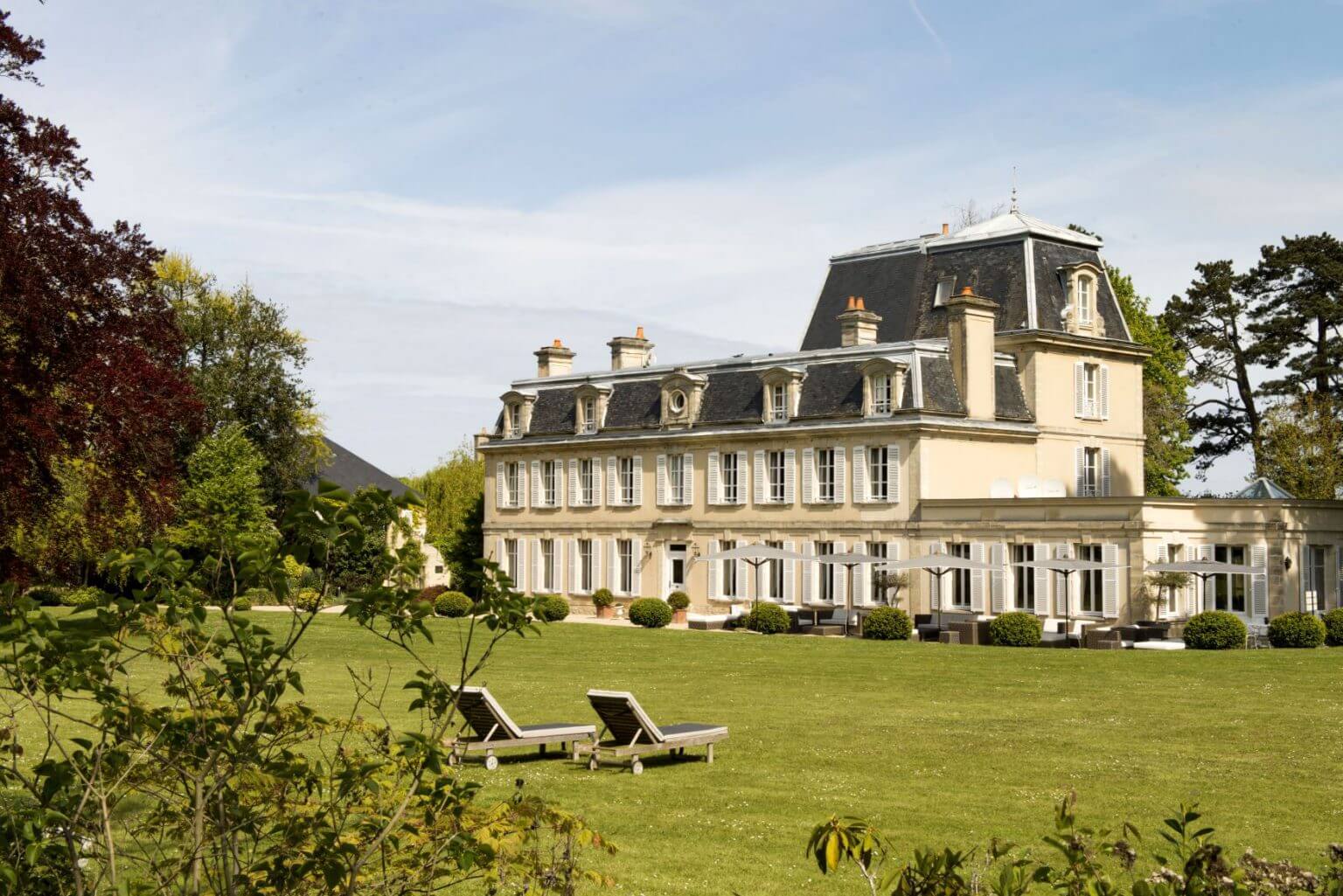 Chateau La Cheneviere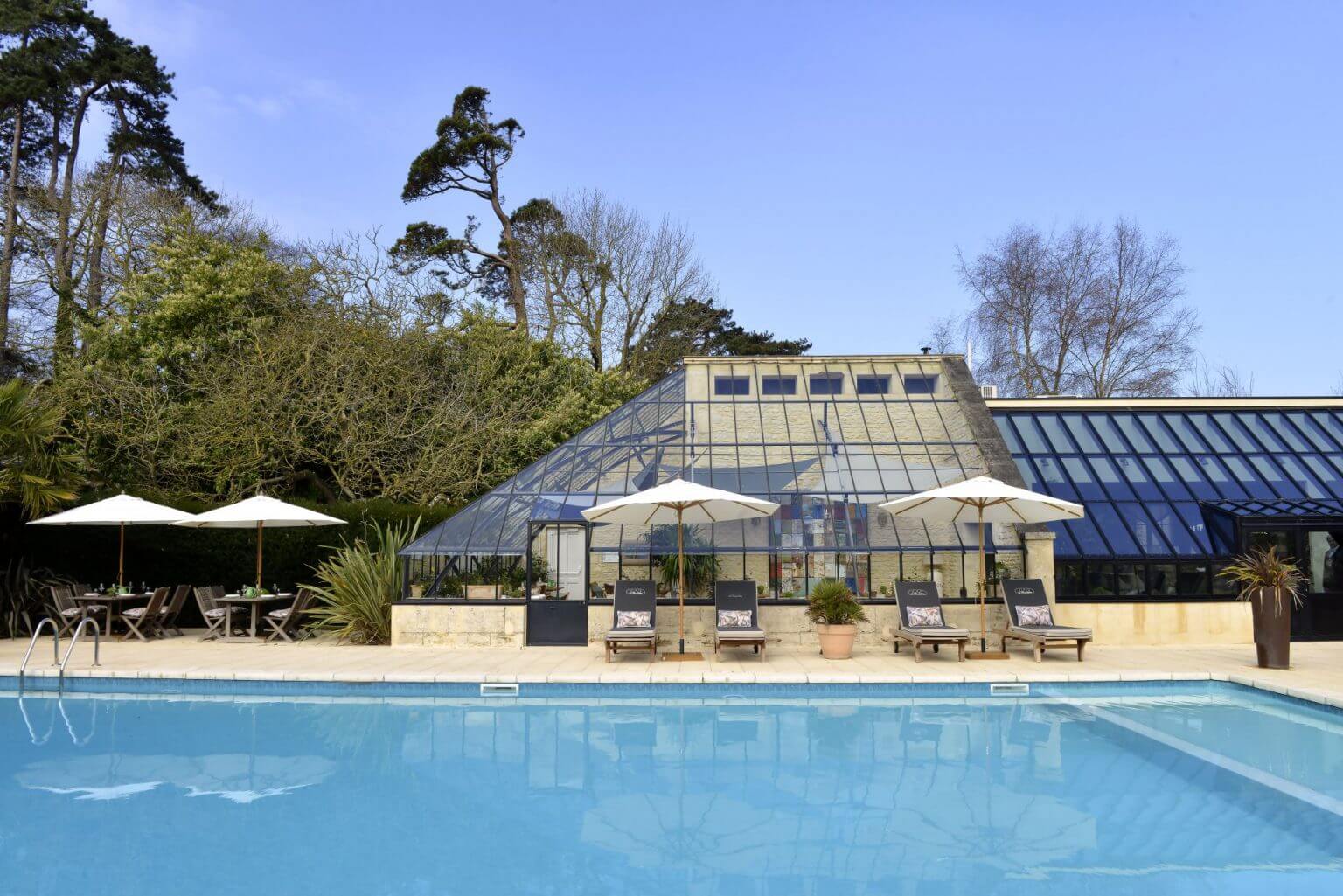 An Oasis in Normandy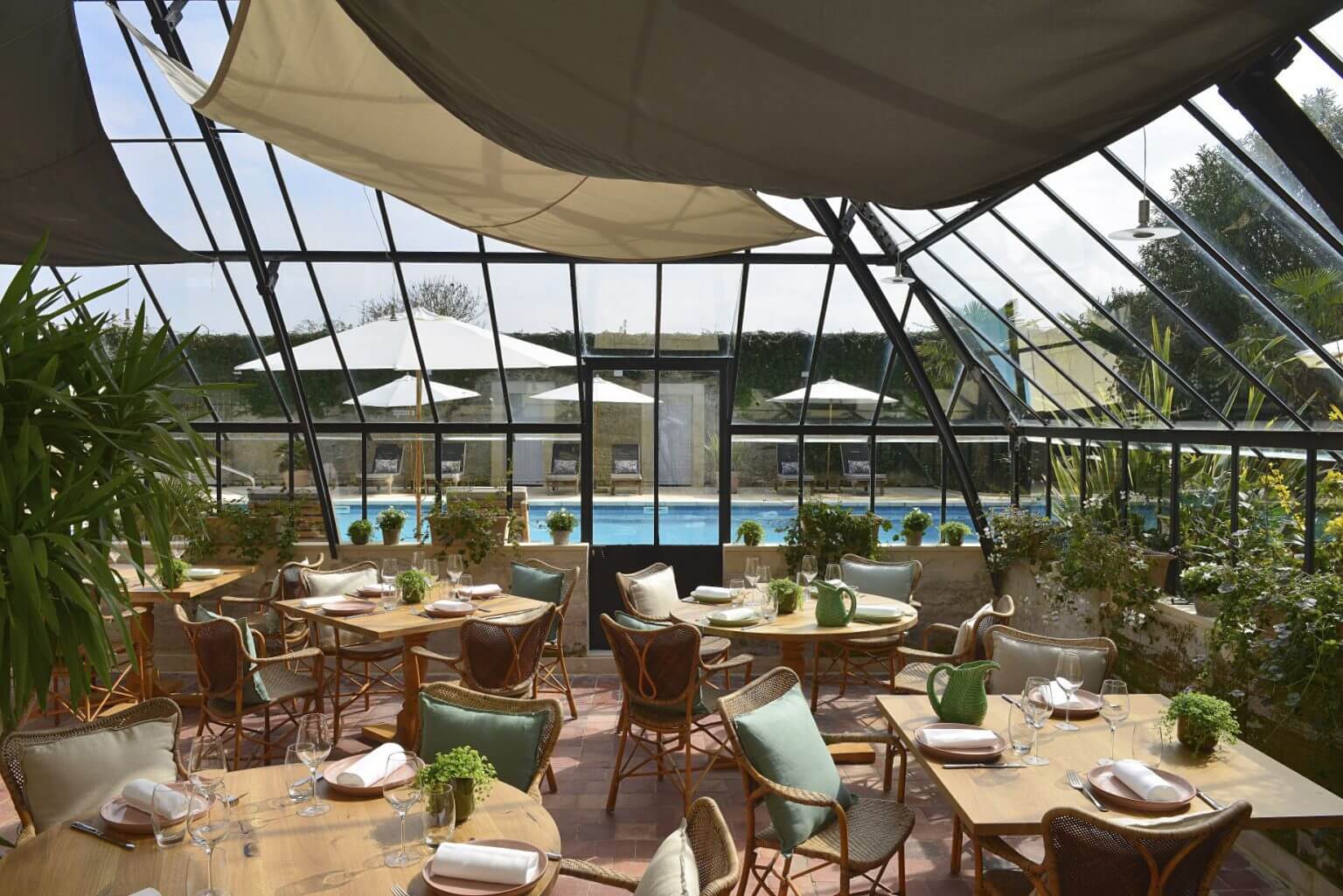 Authentic Luxury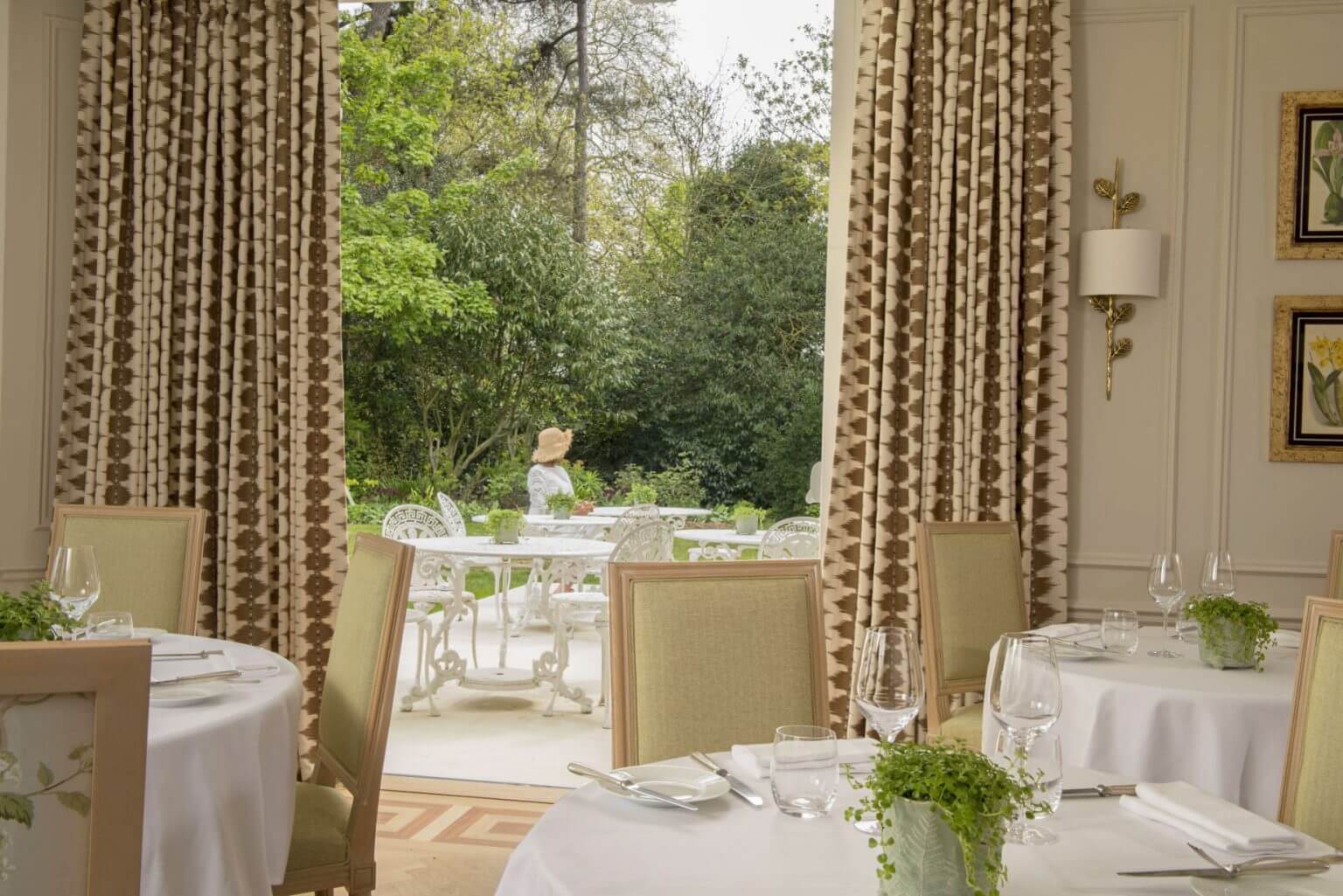 A haven of peace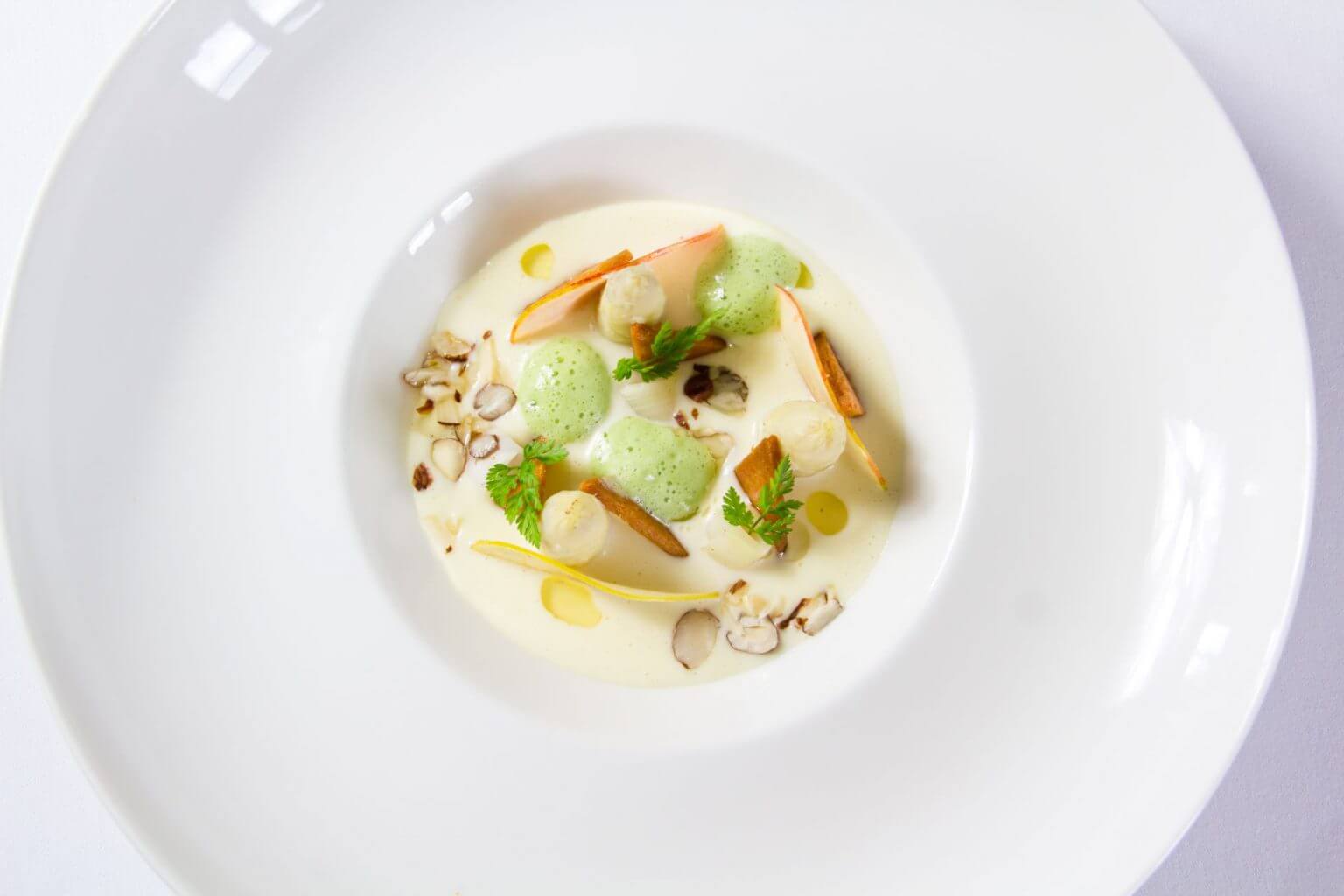 A Gastronomic Destination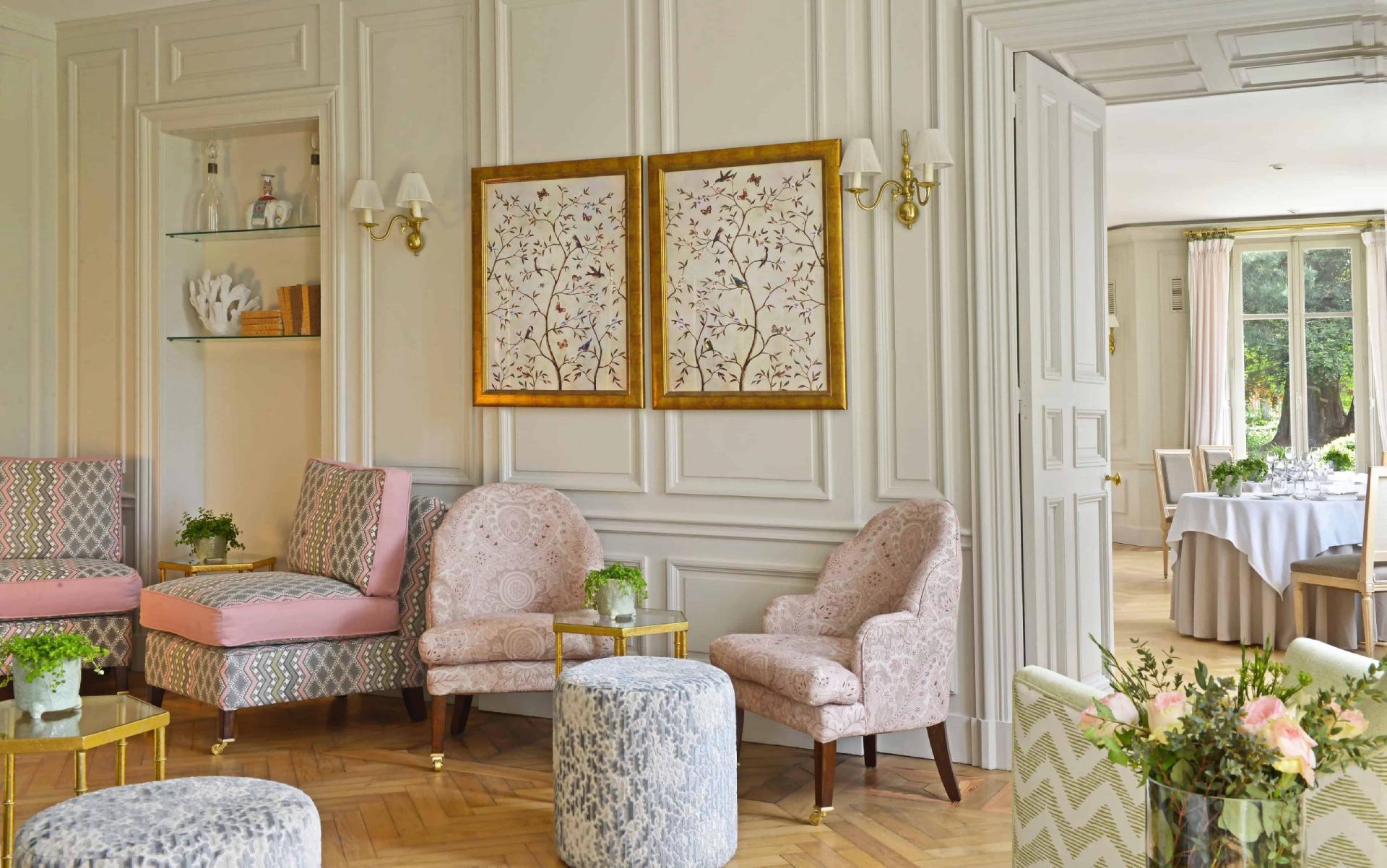 Chateau La Cheneviere
Welcome to Château La Chenevière, a five-star hotel located on the Normandy coast, between Bayeux and the WWII landing beaches.
This 18th century manor house, nestled in a romantic park, will welcome you inside its walls brimming with history. Fully restored in 1988, it has retained its cachet of yesteryear so you can enjoy an extraordinary stay today, steeped in peace and luxury.
Settle into one of its 29 comfortable, spacious rooms and let us treat you to the château life, complete with discreet service, a personalized welcome and deluxe amenities.
At La Chenevière, you will also appreciate the finesse and elegance of our dining experience: visit the Château's restaurant for a gastronomic voyage.

Customer reviews
5/5
–Yann Fayet
The castle is magnificent – ​​The calm and the greenery – The service is very good – The restaurant more than good – real gastronomy – Swimming pool – Bar – beautiful decoration – What happiness – To do without […]
5/5
– Alain Collet
Very nice room, large comfortable and well decorated. Attentive staff, warm atmosphere. We forgot the bad weather. Excellent dinner. When at Sunday brunch, always excellent. We […]
5/5
– Jean-Baptiste Prioret
True luxury: well-being, comfort, charm, elegance, refinement. Lovely room. Remarkable dinner thanks to a Chef Didier Robin deserving at least 1 *, an outstanding sommelier Vincent Berthault introducing undiscoverable wines, […]
5/5
– Ben Raillot
Splendid three-night stay in a deluxe double room. Impeccably clean in a very spacious room. The furniture is perfectly suited to magnificent places – a castle in the middle of a park with varied and impressive trees. The […]
5/5
–Dariouch Guerin
I loved my stay at La Chenevière. The place is sublime, tastefully decorated and the park is extremely well maintained. I particularly liked the collection of hundred-year-old and exotic trees, the vegetable garden and the beehives. I was touched to see […]
5/5
– Marine Prevost
Everything is done to have an excellent stay: the setting, the quality of the equipment, the table, everything is there. We were in the executive deluxe room on the 3rd floor of the chateau. Certainly, there is a staircase to access it and a bathroom […]
5/5
– Beatrice Hontand
Accompanied by our friends, we spent an extraordinary evening, first with an adorable welcome, followed by an aperitif filled with flavors in a small private room full of finesse, then a high-flying meal! Very nice wine pairing, […]
Social networks
THEY TALK ABOUT US


Château la Chenevière: a 5-star hotel in Normandy France
Discover Normandy while staying in a chateau hotel near Caen France Château la Chenevière is perfectly located between the medieval town of Bayeux and the DDAY beaches. The luxury hotel in Normandy is walking distance from the seaside and the charming port of Port-en-Bessin, which is famous for scallop fishing. The hotel's reception team and concierge will happily assist in organizing activities for guests, such as guided tours of the landing beaches, the American cemetery or the Bayeux tapestry and Cathedral. A day trip to Le Pays d'Auge to visit the beautiful towns of Deauville, Trouville and Honfleur, is also highly recommended. The region has lots to offer and is particularly famous for its cider, calvados and cheese, of course!
For those wishing to explore Lower Normandy, our 5-star hotel is right in the center of Calvados. On one side, the Côte Fleurie and the Pays d'Auge, with Trouville, Honfleur and Cabourg; half-timbered houses, the Normandy cider and cheese route. On the other, Mont Saint Michel, oyster beds and seafood tastings.
Normandy has what it takes to offer unforgettable moments to everyone. It is a historic center with the Second World War and Omaha Beach but also William the Conqueror and the Bayeux tapestry. 18th century castles are open for visits, as well as their marvelous gardens. Normandy is also rich in culture thanks to the Impressionist painters and the Film Festival in Deauville. Discover Normandy's nature and its land thanks to many unmissable activities: go sand yachting on the sandy beaches, taste oysters with your feet in the water or play golf at Omaha Beach. After your emotionally charged days in Normandy, return to recharge your batteries in a 5-star hotel.
A haven of peace in a 5-star castle
The Château la Chenevière has 29 spacious rooms and suites, all decorated differently with the charm of the old and modern comfort, equipped with flat screen, spa baths and free mini bar. Some of our rooms have a panoramic view of our prestigious gardens and some suites, with their lounge area, also have private gardens.
Our 5-star hotel is surrounded by 12 hectares of land which includes private parking, a heated outdoor swimming pool, a gym and fitness room, a massage corner, a tennis court, an approved helicopter pad and a sumptuous permaculture vegetable garden, as well as beehives, in a green setting. Our teams welcome you to this luxurious 5-star hotel and take great care of you so that you can spend a memorable and peaceful holiday in Normandy.
A gastronomic stay in a 5-star hotel restaurant in Normandy
Our 5-star hotel has two restaurants: Le Botaniste, a gourmet restaurant where dinner and a buffet breakfast are served; and Le Petit Jardin, a bistronomic restaurant, open for lunch and dinner. Norman gastronomy has a primordial place in our hotel restaurant. Our chefs work with the best farmers in Normandy and serve themselves directly in our permaculture vegetable garden. The fish come from the port
neighbour, less than a kilometer from our kitchens. Our bars, terraces or cozy lounges allow you to have an aperitif in complete privacy. Our boutique hotel wishes above all to pay homage to the Norman way of life.
We also have a private dining room for any group reservation request. Seminar rooms are also available for all business requests.
The entire Château la Chenevière team hopes to welcome you very soon to our 5-star hotel in Normandy.